Did you need that one little nudge to make up your mind and start mailing New Homeowners so your business can grow its sales and bring in new customers who just moved in from at least 10-15 miles away and don't know your business yet?
Well, that nudge comes courtesy of the United States Postal Service, so hurry on and give us a call…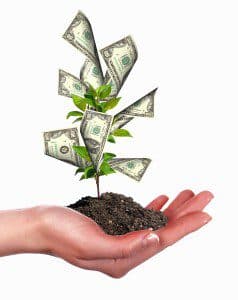 The price of mailing a letter fell for the first time in nearly a century, this Sunday.
The U.S. Postal Service, which was ordered to cut the price by its regulator, is not happy about that.
USPS said the decline in the cost of a postage stamp, from 49 cents to 47 cents, will cost it $2 billion this year, and make it more difficult for it to compete and provide the service its customers demand.
So it's asking for a change in its rate-setting process that could allow it to enact steeper rate hikes in the future.
The Postal Regulatory Commission, the independent government agency which oversees the USPS and its pricing, acknowledges the Postal Service will lose $2 billion due to the decrease. The service posted an operating profit in each of the last two fiscal years, according to PRC's annual report. But after accounting for future expenses, such as pension costs, the service posted a $5.1 billion net loss for the most recent year.
USPS losses got worse during the Great Recession, as businesses cut back on mailing. To help make up for the shortfall it got permission to increase rates in 2014, raising the price of a stamp by 3 cents to its current 49 cents. But that increase was only meant to be temporary, and it has to give up 2 cents of that increase this year.
The last time that there was a decrease in the price of postage was in July 1919, when stamp prices dropped from 3 cents to 2 cents. This is only the third price decrease on record going back to the Civil War.
The Postal Service isn't funded by tax dollars, so it has to cover the cost of its operations through revenue sources such as postage. It has also reached its borrowing limit.
First-Class Mail prices beginning April 10:
Current
April 10
Letters (1 oz.)
49 cents
47 cents
Letters additional ounces
22 cents
21 cents
Letters to all international destinations
$1.20
$1.15
Postcards
35 cents
34 cents
A complete listing of the new prices, effective April 10, is available at www.usps.com.