In a post dated 10/3/2023 Google is making a big change in how it addresses Email Marketing.
Gmail will now enforce strict email validation and set high bar on bulk senders. You can find more details in Google's post laying ground for their new Email Marketing Rules.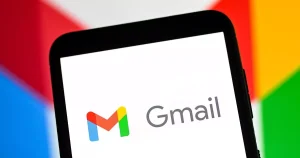 Of course Gmail is acronym not only for the public, free email service under the domain "gmail.com" used by an estimated 1.8 Billion people around the world. Read that again; 1.8 Billion.
On top of that Google's Enterprise offering uses Gmail infrastructure to serve corporate emails that use Google's Workspace – Google's office suite subscription offering.
As such, it's now becoming harder and harder for businesses to execute Marketing Campaigns to prospects without getting either blocked and have their efforts and investment never see any return, or worse yet, be exposed to litigation. When a legal firm like Kelley-Drye notices this policy change, you as a business owner should think twice if Email Marketing and Email Lists are the way for you to conduct your marketing or maybe better stick with safer, and these days, preferred by customers, methods such as Direct Mail.
You can read more about the penetration of Gmail's services here, but suffice to say that a service through which runs about 75% of email volume has immense potential on your business ability to conduct marketing via Email.
We highly recommend any business considering reaching consumers considering good ol' Direct Mail Marketing and we are happy to set aside time to speak with any business owner free of charge to evaluate their business, reach, and see if our services may be beneficial to their marketing goals.
You are also welcome to use our free counts system that lets you evaluate how many new homeowner leads you can reach in your area of business, simply by mailing them a flyer or postcard with an offer, without having to worry about whether the offer will reach them, since Gmail doesn't handle Direct Mail, only Email.
We rest our case 😉