If your business is sending out flyers, postcards or letters to targeted lists such as our New Homeowners list, it is critical to remember that integrating Direct Mail with Online Channels (like Social Media) can highly increase your results and get more customers out of your efforts.
Direct Mail – Is It Really Dead?
Not According to Small Businesses.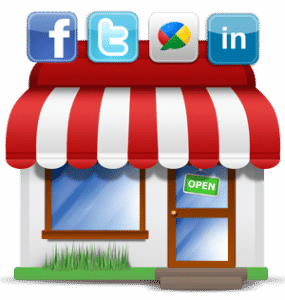 Read more below:
"Who says direct mail is dead? Many small businesses are spending their hard-earned money on direct mail campaigns to help drive traffic through their doors. But, with social media being where the "fish are", I expected most small businesses use social media with their direct mail marketing. To dig a little deeper into this hypothesis this weekend, I opened up one of my hometown coupon packages that I found in my mailbox. I wanted to see how local small businesses, such as the ones in the Collegeville, PA area, were using social media to meet their business goals. I expected that every small business was using social media and making sure it was integrated into everything they did make sure their business was successful.
Direct Mail & Small Business – Findings
My findings showed:
9 of the 51 small businesses integrated social media with their shared mailer tactic
20 of the 51 advertising businesses DID NOT include their social media channels
11 had no social channels at all (i.e., exterminator, children's dentist, window, roof, gutters, moon bounce and an auto parts store)
I fell off my chair from reading these results. I suspect that most small businesses across the US that use shared direct mail have the same experience of little or no integration of social media into their direct mail marketing.
Social Media Advice For Small Business When Using Direct Mail
My advice to most small businesses is:
Use Google Plus To Make It Easier To Be Found
If you are not using Google Plus, your small business is suffering from underperforming search engine optimization (SEO). That means your customers are not finding you! If you don't know what this means or understand the importance of Google+, then you need some help!
Tell Me Why I Need To Scan A QR Code
Make sure to tell your customers why they need to scan these codes. Make sure to give the proper real estate to the offer vs. the QR codes.
Use More Than Social Media Logos
All businesses need more than a Facebook or Twitter logo. Make sure to include your Twitter handle (e.g., @JoesGarage) and Facebook (e.g., Facebook/JoesGarage) name, so customers do not have to search for your account.
Promote Your Social Media Channels
If you have social media channels, include them on your direct mailer to make sure you are connecting with customers on their terms.
Always Link To Your Business' Social Media Channels
Make sure you are not linking to a personal social media account to make sure are delivering an experience that supports your business.
Keep Your Social Media Pages Updated
Don't waste your time listing Facebook and Twitter pages if you are not going to update them daily – twice a day for Facebook and 4-5 times a day for Twitter. And, if you are a food business, you really need to be on Pinterest!
Add More Contact Information On Your Mailer
Place your website and social platforms prominently along with your phone numbers, since you need to connect with the customer on their terms.
Find A Part-time Marketing Coach To Add To Your Team
Do not rely on your direct mailer sales staff as a social media or marketing consultant. When working with them, ask about their social media and integrated marketing experience."

Check out our New Homeowner Mailing Lists & New Business Mailing Lists – we can help your business sales soar. Contact us for a free sample today.