Direct Mail – Do You Remember?
Think about the last time you went to the mailbox and pulled out a postcard. Did you bring it inside, or even look at it?
If it was well designed and targeted to you, you probably did. If it made a compelling offer for a service or product you needed, I can almost guarantee you did.
Chances are, you're among the millions of families who open their mail and make split-second decisions on whether the coupon stays or goes. Many well designed postcards find their way to your kitchen counter or living room for at least a short stay.
Simply put, direct mail works. Especially when done right.
The average person will see more than 5,000 advertising impressions every day. Most advertising executives agree that it takes 7-12 impressions to reach a prospect. Digital advertising helps in this regard but there is no more powerful impression than direct mail. Think of the hundreds of digital ads you saw today. How many do you remember?
According to True Impact Marketing®, consumers who received direct mail advertisements were able to recall 75 percent of the time, compared to 44 percent for digital ads. And, according to the CMO council, direct mail has the highest rate of success in new customer acquisition at 34 percent compared with other marketing channels. Bottom line, most franchises and small businesses should incorporate direct mail into their marketing plans.
Direct Marketing Association Says…
According to the Direct Marketing Association (DMA), the response rate on direct mail to an existing customer is 3.4 percent, compared to 0.12 percent for an email solicitation. And the DMA reports that 90 million Americans make purchases from catalogs each year, even if the Ikea and Harry & David catalogs don't look like the J.C. Penney catalogs we grew up with (incidentally, J.C. Penney brought back its catalog in 2015 after a five-year break).
One more stat: According to the DMA, 2.5 billion coupons from direct mail pieces were redeemed in 2015. For an industry that has taken its hits – from do-not-mail lists to cutbacks in marketing dollars – direct mail continues to prove effective for a variety of businesses.
Direct Mail Success
Direct Mail succeeds in large part because it's invasive. Once you pick up your mail, you have to touch it and read it, even for an instant. That time to think leads to time to consider making a purchase, whether it be right away or down the road. And the longer that piece sits around the house, the better the chance it might lead to a purchase.
Overall, this is an important detail, but even more so for those offering home services. Before homeowners make a buying decision on their most important asset, they seek credibility. They're often looking to start or build a relationship with someone they can trust. Direct mail can be an introduction, with subsequent pieces being used to build familiarity, showcase distinct qualities and make specialized offers.
And you don't have to be a behemoth like J.C. Penney to get into the mix.
For Tory Chlanda, president of Lawn Jockey Inc. in Amherst, Mass., direct mail serves as a backbone of his full-service landscape design and construction firm's marketing efforts. While social media, media, email marketing and sponsorships also are a part of his 21-year-old company's marketing mix, direct mail is a big part of that mix. And he believes the return on investment with its direct mail campaigns is vastly higher than anything else the company does.
Why does it work for a small business?
Why does it work for Chlanda's small business? Lawn Jockey is able to design pieces that showcase its story that encourages potential customers to learn about them and lead them to do their research. Those pieces tend to hang around – it's not uncommon for Chlanda to hear back on a piece a year (or more) later. And by better targeting potential customers, Chlanda has been able to focus on specific demographics that best fit his company's offerings in a cost-effective way.
Mosquito Squad, a franchise early, is one of the biggest tick and mosquito control companies in the United States. As its continues to build its brand, it employs ROI-driven marketing for its franchises, including direct mail.
First, the company streamlines the look, messaging and feel of its direct mail pieces so the individual franchises don't have to, which creates consistency and limits confusion. Then, it leverages targeting criteria to reach the right customers at the right time.
Direct Mail Done Right – Benefit
One of the main benefits is that by streamlining direct mail pieces from a franchisor level, the individual franchises quickly can plan effective direct mail campaigns that complement other marketing efforts and enable them to focus on managing their businesses.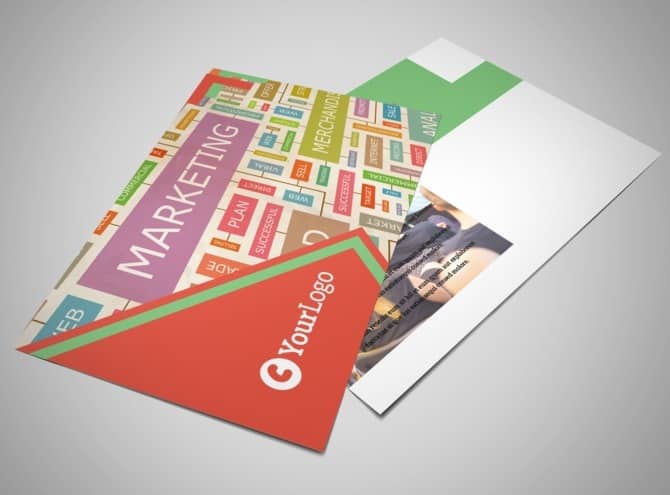 Like any marketing effort, there is an expense to direct mail. Many make the mistake of assuming it's too expensive and write off the thought. Franchises and small businesses should focus on the ROI, not the cost.
Also like any marketing effort, the success of direct mail is based on establishing a plan and seeing it through. It takes some time to get off the ground, and it often takes a little patience.
But the proof is in the numbers…and in the returns.
What's Next?
If you are looking for "how to make some noise" for your business and dying to get new customers and increase your sales, there's nothing like a "home brewed" marketing campaign. All you need is the right Mailing List, and we're right here for that purpose.
Please contact us at any time with any question. Even if it's not related to our services, if it's helping a business owner be successful with their marketing campaign, we'd be happy to answer your question and point you at the right direction.
Although Mailing Lists is all we do, day in day out, for over 40 years and 20,000 customers, we have learned a lot about what it takes businesses, big and small, to direct market effectively, so don't be shy – give us a ring.
At least let us help you find the right Mailing List for you, even if it's not ours.