In an industry that continually is looking for the next technological advancement to engage consumers, it's still traditional direct mail that generates the fastest response.
According to the latest research from the Direct Marketing Association (DMA) consumers are more likely to respond faster to direct mail than email as seen in their infographic: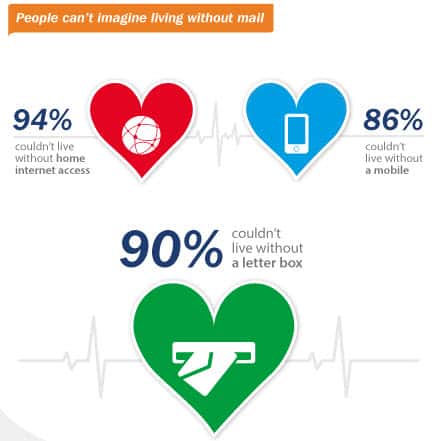 Direct Mail Study – Highlight
Key facts learned from this infographic:

79% react to their Direct Mail immediately vs. 45% email.
Direct Mail drives online response.
Direct Mail is the most trustworthy communication.
Consumers are constantly being bombarded with full inboxes of messages and offers that they don't want. And while inboxes are full, mailboxes are less cluttered and making an impact.
No matter your marketing campaign, leaving out traditional direct mail can hurt your overall response. Having direct mail as an integral part of your campaign, will give your campaign and brand more credibility, seen almost immediately, and drive people online (which may be your desired response).
If your business has a product or service that a New Mover / New Homeowner needs, you should talk to us. We've been compiling the nation's best New Homeowners Mailing List for over 40 years. We also can provide you with New Movers list if this target audience proves a better match. Each week we capture almost 100,000 New Homeowners who move into their new property. Want to know how many of them move into a neighborhood in your area of business? Don't let your business lose another customer to your competitors just because you didn't send them a simple flyer you can print in your office or home. Contact us today and find out how you can start adding new customers each week. Let us help you reach the right people at the right time, when they are ready to make a purchase.