Who are the best prospects for new car dealerships. A survey of new homeowners indicated that they would buy a car in the 1st 6 months after their purchase.
There are several reasons for this; The first and most important is they couldn't have consumer debt that could have been a reason for not qualifying for their loan. Most banks that finance new home loans require the borrower to have the first monthly payment in the bank. Lastly, almost all lenders want credit cards paid off as well as having a decent FICO score.
Now you can see the importance of marketing to new homeowners right after close of escrow even if they aren't going to buy right away.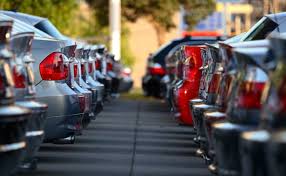 Getting there before competitors start contacting them. This also gives you the opportunity to give them the best loans before they start building debt with other purchases for their new home. Many will have an additional need for a second or third car for the family because of school location, no or limited mass transportation. Since they are new to the area, the new homeowner will need parts and service. Introducing them to your dealership is important to the growth of business. Most dealerships make there customers feel welcome with a comfortable waiting area with free drinks such as coffees, teas, sodas, nuts and bakery items. This makes it a pleasure to visit with you. The most important part of marketing to new homeowners is to get a fast, accurate and deliverable list. The only way to reach the new home buyer is direct mail or a personal visit. They are new to the area, haven't established new buying habits and need new vehicles and service providers. The second most important thing is to have a knock'em dead (flyer} mail piece. You should have some incentive to come in. many dealers give a free wash with a test drive or 2 free movie tickets. Some send out a $25.00 gift card for any service. some give a full safety inspection. The inspection will give you the ability to know when they need brakes, tune-ups, oil changes, and T B A . lastly, mail to these hot prospects at least 2 more times.