Why Direct vs. Other Media
Direct Mail touches people every day.
Many people look forward to receiving their daily mail.
In fact, 98 percent of consumers bring in their mail the day it's delivered, and 77 percent sort through it immediately.
In addition to that kind of exposure, Direct Mail offers these benefits:It's targeted.
Mass advertising (TV, print, radio, etc.) can be expensive and isn't always an option for small businesses. But Direct Mail can focus on a smaller group of individuals who are more likely to respond to your offer, giving you more bang for your buck.
Direct Mail is Personal

With Direct Mail, you can address your customers by name, speak to them individually, and appeal to their interests. And when customers feel that you understand their needs, they're more likely to respond. in fact, 55 percent of consumers look forward to discovering the mail they receive.
Direct Mail is Flexible

From letters to postcards to brochures, there is a large variety of inexpensive and easy formats you can use to create your direct mail campaign. You can add impact by including a special offer or free sample in the envelope.
Direct Mail is Tangible

Direct Mail allows you to physically place your message in your customers' hands and encourage interaction. Along with an engaging message, you can make an unforgettable impression by incorporating elements that actively involve the customer, like stickers, and coupons.
Direct Mail is Measurable

Direct Mail is one of the few media channels that gives you the ability to track the success of your campaign. it's as simple as counting the inquiries you received or counting the number of coupons redeemed. By tracking and analyzing your results, you'll see what's working and can make adjustments to future mailings if needed.
Direct Mail is Easy and Cost-Effective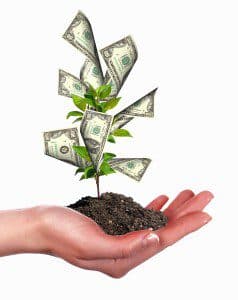 You don't have to be a Direct Mail expert with a big budget to advertise with the mail. With a computer, some desktop publishing software, and a little know-how, you can create your own professional-looking Direct Mail piece. With some Direct Mail Web sites, you even design your piece, import your mailing list, and have the campaign printed and sent.
Direct Mail and Small Business
It is exactly all the reasons mentioned above, that make Direct Mail a perfect vehicle for small business to reach new customers with a very low acquisition cost.
Compared with Radio, TV, Online Campaigns (where you can easily burn through $1000 a week), Direct Mail provides more control over the investment and the return on investment.

Why? Because you can choose whether to do it "DYI" style (print a flyer or cards at home and mail them in envelopes you stick a stamp on) or go full blown high-class (designer shop to design and print shop to print high value postcards or tri-folds etc.)

The point is – you can start cheap and slowly ramp your spending as you see the business growing and investment paying off. Try to do that with Google Ads… where sure you can put $30…. but with that you get maybe a click or two – that's like 2 people seeing your ad. Compare with more like 30 people who will see your mail piece for the same budget…. the advantage is clear to any small business owner.
What's the Next Step?
Just give it a shot – it doesn't cost much more than 1-2 hours a week if you try our time proven list – we find the leads for you, that match your business criteria; people who are likely to need and buy your products and services now, because the timing is right for them. We validate them so you know the mail piece will reach its destination. All you have to do is print your flyer or letter as you can see explained here – and for that 1-2 hours of work, you print 100 copies and start mailing when we send you your leads each week. How much more simple can it be?
Got Questions? Contact us. We'll be glad to serve you and are truly interested in helping your small business grow.